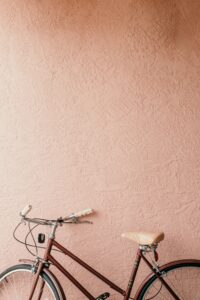 How we travel around
Transport is the largest single source of UK greenhouse gas (GHG) emissions and represents about 38% of our emissions in Shropshire. The majority of emissions are from cars and light vehicles, with flying and goods vehicles also significant sources.  The Transport Group's first report can be read by clicking the link below:
Zero Carbon Shropshire Transport Group Report December 2020
Can you help us?
The Transport Group is in need of volunteers to look into the following.  Please let Mike know on Transport@zerocarbonshropshire.org if you have a little time to spare and would like to help with any of these tasks.
Title
Detail
Bus strategy / Mobility as a Service
Working with Shropshire Council/ community transport and others to improve public transport in the county following the publication of the Government Bus Strategy, researching ideas that work in other counties or countries
Local Walking & Cycling Infrastructure Plan (LCWIP) and Active Travel
Shropshire Council has announced the appointment of new Active Travel Officer, Rose Dovey. We need someone to meet with her to support the development of an effective Plan.
Local Transport Plan
Following or in tandem with work on the LCWIP, making contributions to the County's Local Transport Plan 4
Promoting EVs, charging points and car sharing
This is currently running as a separate working group convened by Mark Fermor
Wide-area 20mph speed limit

In the UK 20 million people now live in areas where councils have adopted wide-area 20mph

Spain has set a national 30kph default speed limit, Wales has agreed the same national default limit

30kph/20mph is recommended  by the World Health Organisation, the United Nations and all UK public health organisations

Refining the carbon calculator
Transport in Shropshire. A vision and pathway to net zero 2030: to be kept under review.
Reporting on zero carbon transport work in other local authority areas
Keeping abreast of developments in other areas of the UK and recommending ideas / proposals / link-ups to develop a network of groups working towards zero carbon transport aims